Hire a Tipi
Events
From the Royal Highland Show to T in the Park, from a Cambridge May Ball to Edinburgh Fringe Sunday and from cousin Lynn's magical woodland wedding, to brother Jamie's birthday bonfire party – tipis always enhance an event regardless of occasion or scale.
Make Spaces Exciting!
Children's and adults' workshops / music / drumming / craft fairs / alternative therapies / birthdays / weddings / storytelling / product sampling / company team-building…let your imagination run riot and we will deliver!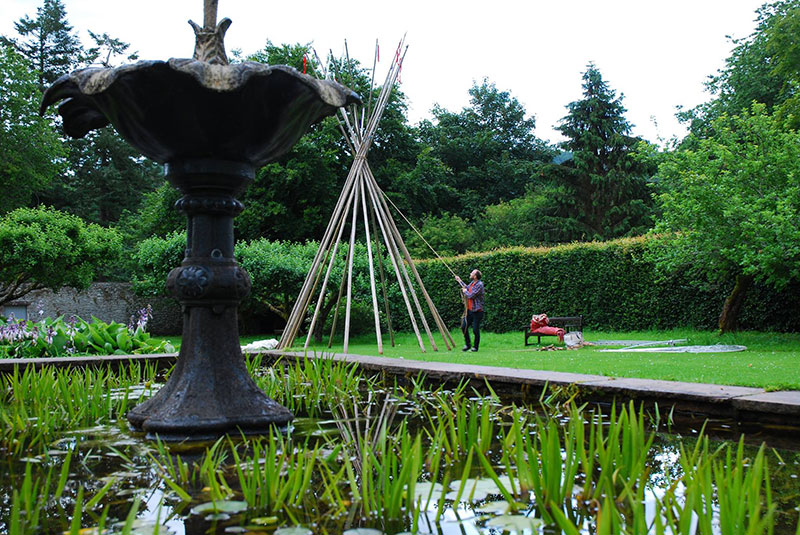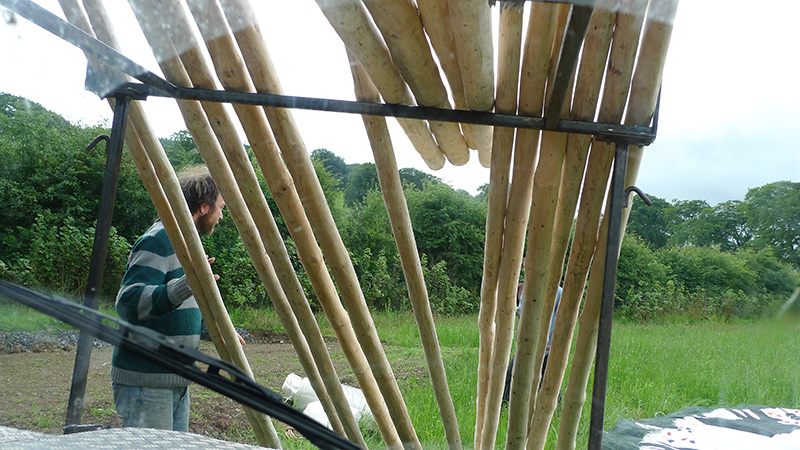 Tipi Facts
We still use the traditional Sioux 3-pole design.
Tipi covers and linings are made from 12oz cotton canvas which is fire-retardant, water-proofed and rot-proofed. Lacing pins, pegs, ropes and door cover are supplied. Covers have especially tough reinforcements at the lifting tongue and peg loops.
Sourcing our wood
Poles are cut from local, sustainably managed plantations, using timbers such as Norway spruce, Sitka spruce and Scots pine; hand-stripped and sanded to a smooth finish. Pegs are hand-cleft from local ash, while lacing pins are made of larch, hazel and willow.
Delighted customers:
Edinburgh Festival Fringe Sunday
T in the Park
Royal Highland Show
Treefest
RSPB Conservation Fair
St John's College, Cambridge, May Ball
Mela
International Science Festival
Traquair Fair
Harestanes Countryside Visitor Centre
Edinburgh Book Festival
Outsider Festival
Scottish Wildlife Trust
Scottish Natural Heritage

Gardening Scotland

World Pipe Band Championships

Tweedlove

Edinburgh Jazz Festival

Beyond Borders

Reforesting Scotland

Burnsfest

Woodfest
Wolf Glen Tipis
Wolf Glen Tipis are based in the Tweed Valley in the beautiful Scottish Borders
Email: wolfglentipis@gmail.com
Tel: 01896 490 545
Mobile: 07981 941789