Our Story
Meet Johnny Morris, who has always been inspired by an interest in architecture, and his partner, Scottish artist Moy Mackay, who has a BA in design from Glasgow School of Art.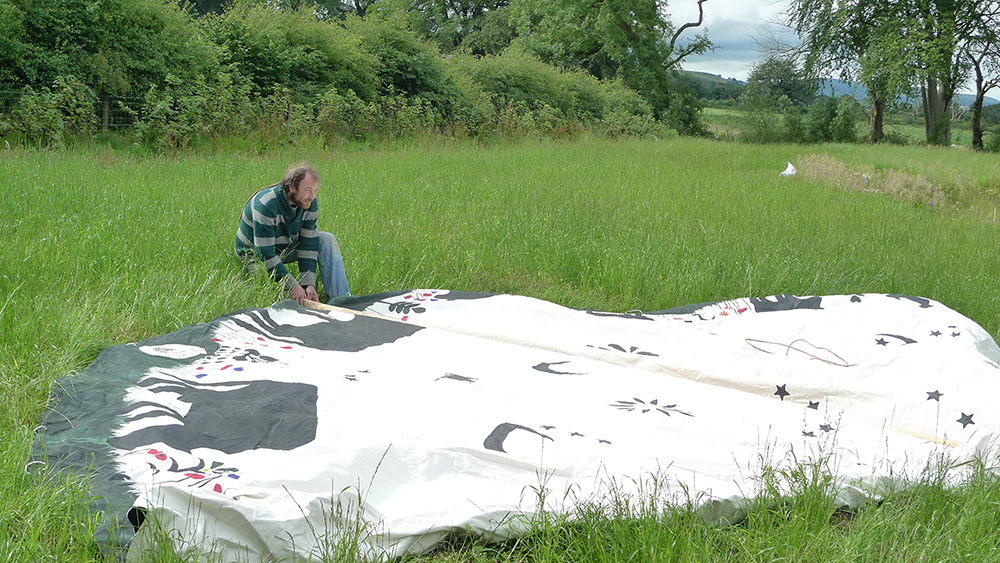 Johnny Morris
"Many years ago, I decided to live off-grid by myself for a while in a home-made tent in the midst of a Scottish forest. I lived there for a few years enjoying the simplicity and the solitude; observing my deepening connection with the land and the visiting wildlife. With that grew my appreciation and understanding of my immediate environment in rain or shine and at all times of the day and night. After a while, realising that I needed to build a more sustainable structure than my make-shift tent, I started researching the traditional lifestyle and craftsmanship of the nomadic Sioux Indians – something that has always intrigued and informed me.
"Using mainly the natural resources within the surrounding forest, I was eventually able to create a robust, conical structure based on the traditional Sioux three-pole tipi. Others were drawn to join me and it wasn't long before we'd built a few more tipis that are still in use today. In due course, leaving behind this particular rural idyll and returning to mainstream life was not an easy choice!
"Rather than jettison my knowledge and passion for tipis however I decided that the obvious thing to do was to maintain my connection with them and to enable others to share, at least a little of experience I had enjoyed through living in a tipi for some considerable time.
By building tipis for others and hiring them out to all seeking something a bit different and inspiring, I reckoned I'd be passing something on for others to benefit from too. Wolf Glen Tipis was born."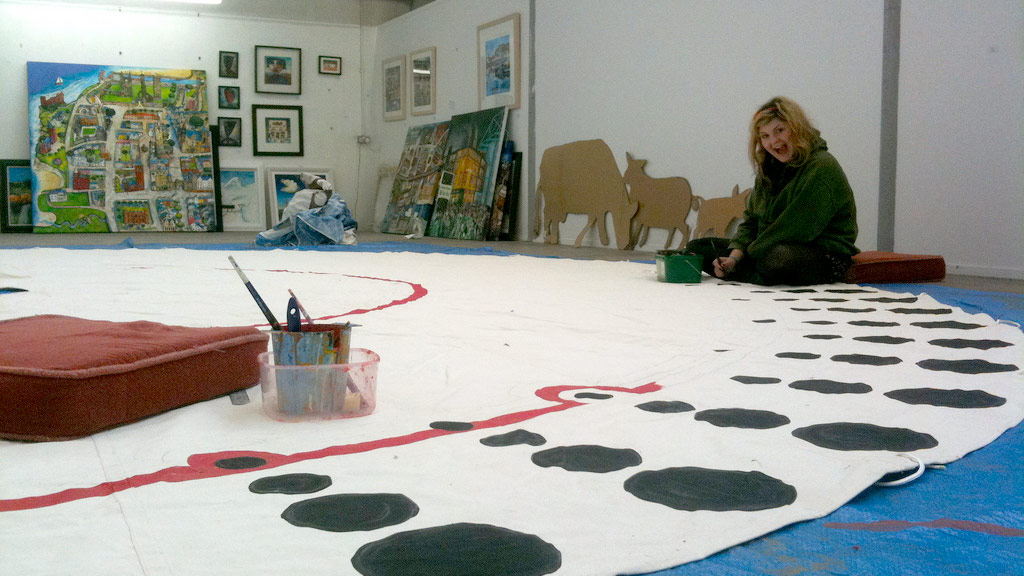 Moy Mackay – Artist
"I graduated from Glasgow School of Art with a BA in Design in the 1990's and have had a successful career as an artist ever since. We are delighted to have been able to combine all our artistic skills through the creation of Wolf Glen Tipis, creating something unique and special.  As did the Sioux, I paint the canvas walls of the tipis with tribal images of many colours which adds a spectacular, eye-catching dimension to the construction tipi making each one unique. I can also create bespoke designs for anyone who may have something specific in mind. Whatever I do is always hugely enjoyable and along with our many delighted customers, I always get a tremendous thrill when the tipi is eventually hoisted up and seems to come alive!"
Moy Mackay (www.moymackaygallery.co.uk)
Wolf Glen Tipis
Wolf Glen Tipis are based in the Tweed Valley in the beautiful Scottish Borders
Email: wolfglentipis@gmail.com
Tel: 01896 490 545
Mobile: 07981 941789